Fan Powered Music

---
Brand + Web App
2017
A music streaming service dedicated to financially supporting the artists through the ad-listening power of the listener.
---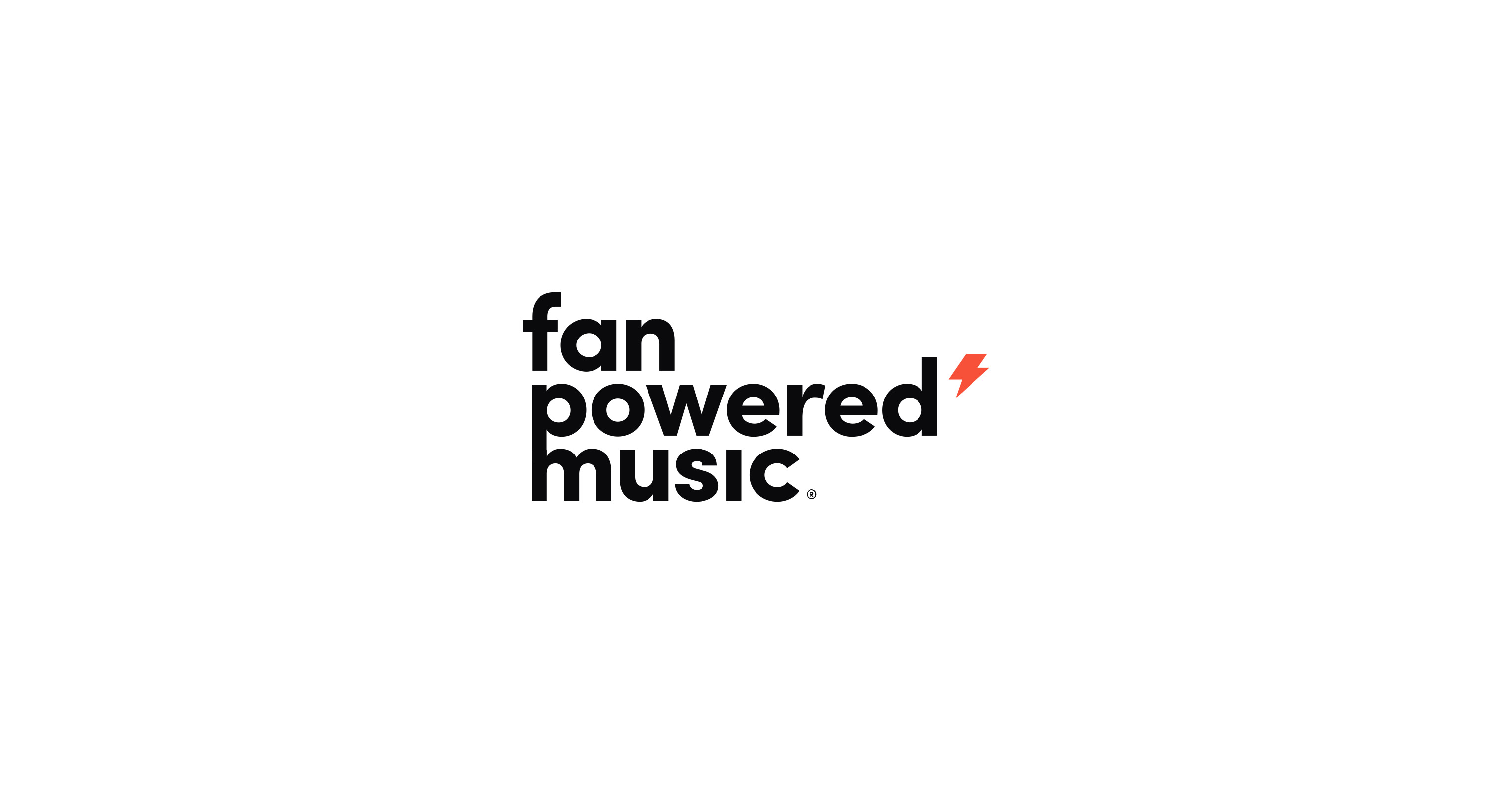 ---
Logo + Branding
With a simple stylized lightning bolt accenting Powered in a typographic mark, we captured the essence of Fan Powered Music. The angles of the bolt resemble that of line graphs when rotated and repositioned, symbolizing the impact each fan has on the charts this unique music streaming service emphasizes.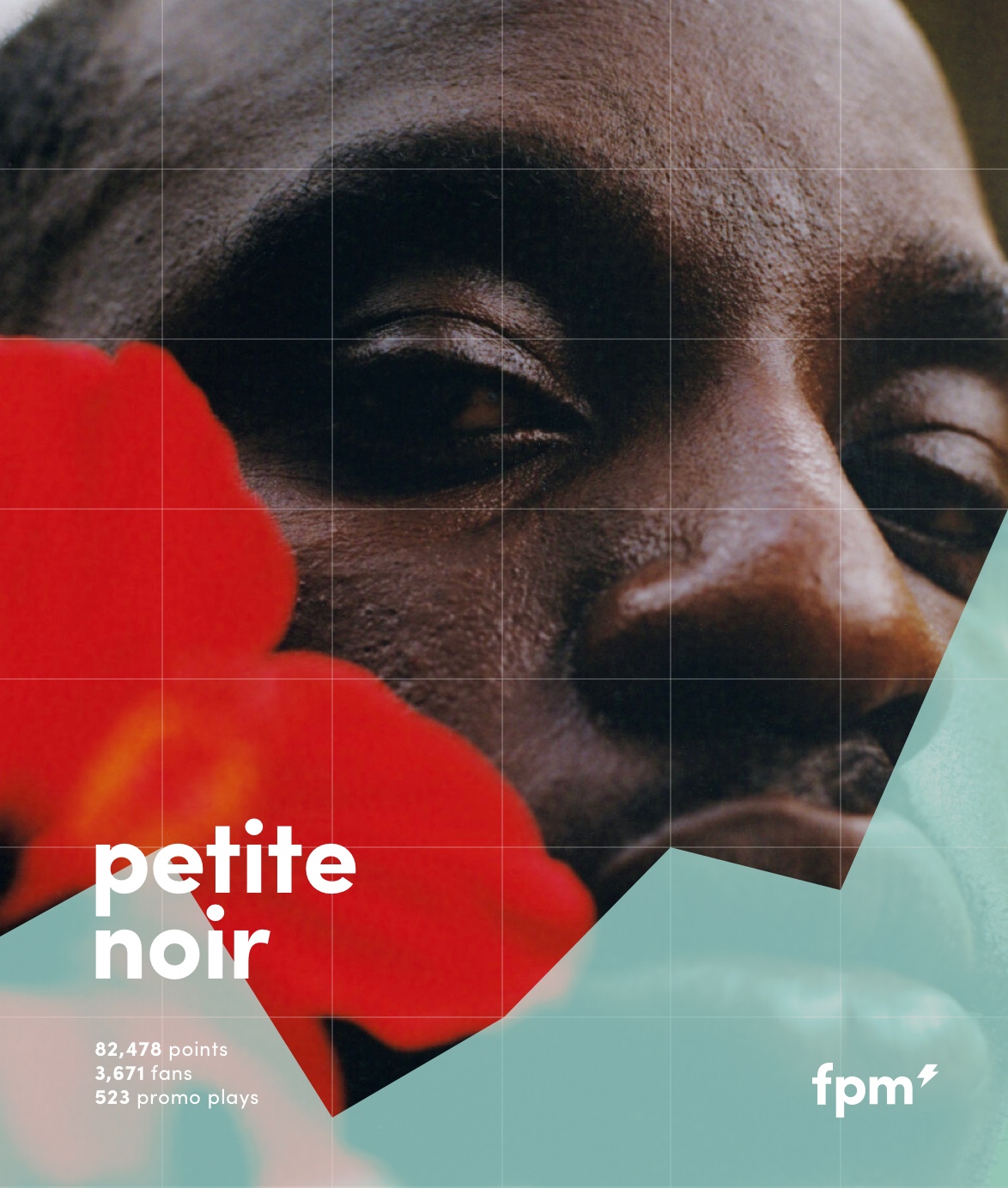 ---
Web App
Fan Powered Music utilizes a three step process for the user:

1 — Listen
2 — Gain Points
3 — Power Artists

As the user listens to music, she gains points. She chooses to power and therefore give points to three artists at a time. As an artist gains more fans, points, and listens, they move up on the promotional queue to be played in audio interstitials between users' songs.

The Fancast page is the heart of FPM. Here, the users view and track the stats of artists they are currently powering and all artists they have powered in the past.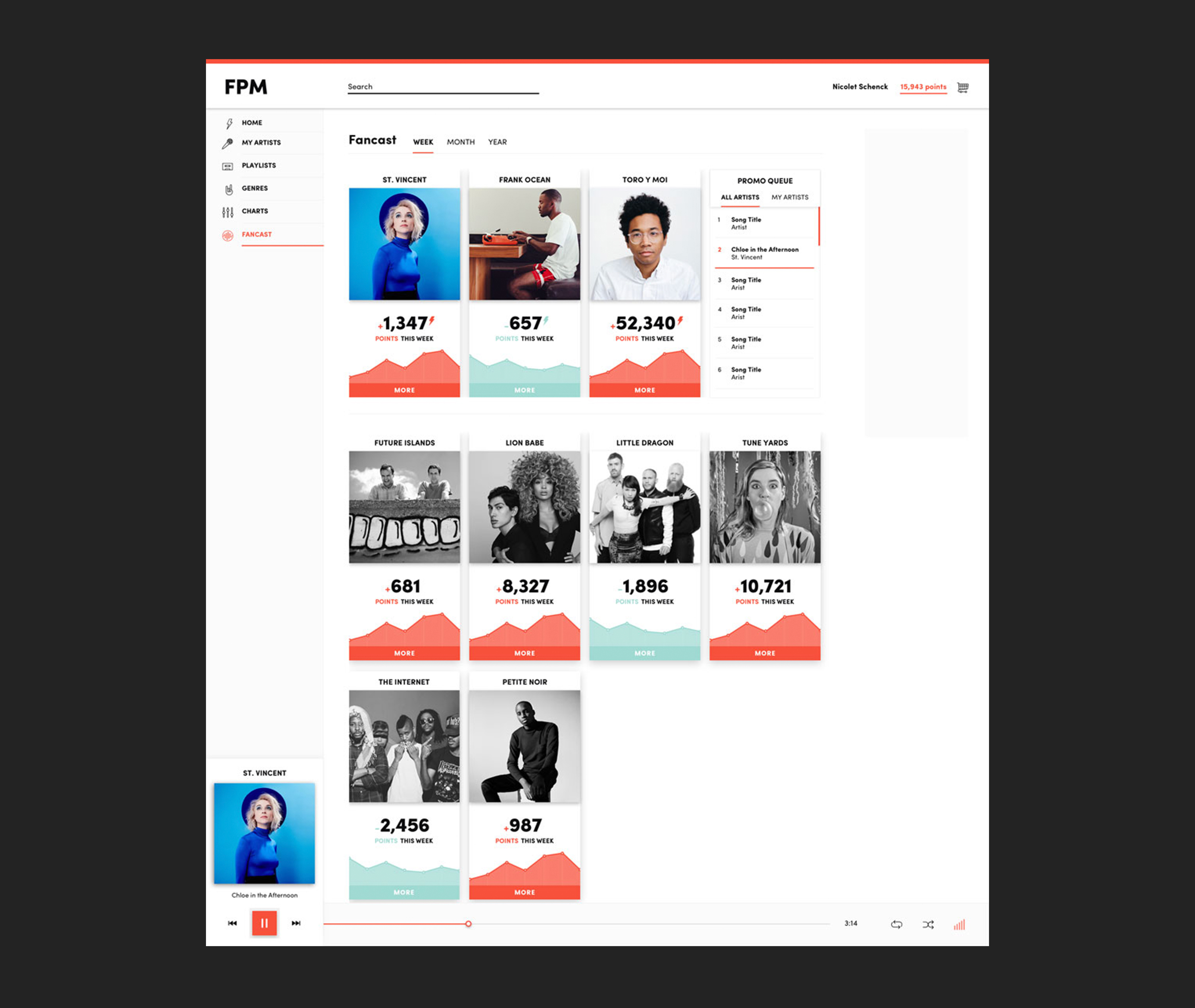 ---
Scrapped Logos
Alternate logo concepts that didn't make the cut